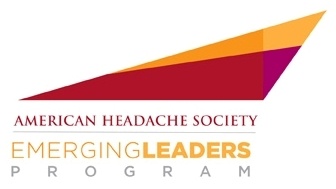 Program Details
Participants will learn about opportunities within the Society to serve on committees, participate in special projects and
American Migraine Foundation
activities. They will engage with mentors who are leaders in the Society and the field of headache medicine, interact with others and lay the groundwork for long-lasting and fulfilling relationships. They will also be exposed to networking opportunities and collaborations.
Participants will receive complimentary registration and expenses paid for the 2022 Scottsdale Headache Symposium and 65th Annual Scientific Meeting, and will be assigned a project for which the results will be presented to the AHS Board of Directors in June 2023 at the 65th Annual meeting in Austin, TX.
Candidate Criteria
Must be an AHS member in good standing for at least 1 year

Must be within 7 years of having completed training

Can currently be a 4th year Resident or Active Fellow




Must commit to completing an agreed-upon project to be

presented at the Board of Directors Meeting at the 65th Annual Scientific Meeting in Austin, TX.
Application and Supporting Materials
Applicants must c
omplete this
online application form
and provide the following supporting materials:
CV

Letter of Interest demonstrating your interest in organizational leadership, affiliations, positions held (volunteer or paid), academic appointments and other relevant information (with a strong emphasis on commitment to AHS and relevant leadership experience)

Letter of support from an active AHS member
APPLICATIONS AND SUPPORTING MATERIALS MUST BE RECEIVED NO LATER THAN MONDAY, SEPTEMBER 12, 2022.